What our customers are saying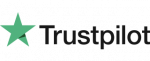 Tom Bourne
Great business image
Tinkle has given me my own work number so customers don't ring an 077 number anymore. The app keeps track of all my calls and records them so I can don't have to take notes. It's been a big step forward for me as my business is all about trust. Now I feel a lot more confident.
Tom Hall
Hold music, call recording and routing
We have a sales team of three, although they do other jobs within the business too. Each of them had Tinkle installed on their mobile phone and on their laptops. The on boarding was incredibly simple and the process has been so easy. I can jump into the app whenever I like and see who is taking calls and the wider performance of the team. Even during coronavirus, the quality has improved.
Jessica Walsh
No more mobile numbers
The app works perfectly once installed and is so simple to use. I feel like our business has taken a leap forward now (after I persuaded by business partner to sign up!) the missed calls feature and the call stats are so helpful in keeping hold of potential customers. LOVE it.
Peter Owens
Simple and clever. Monitor sales performance on your mobile.
I got Tinkle to set up unique numbers for different inbound campaigns. Now I can track the performances of 8x separate campaigns via my mobile phone. It's pretty clever. The cost is low, but the features will keep you going for hours. If you like stats and managing your staff, this is a great system.
Robert Entwistle
Essential Software
Amazing phone app and good desktop version too. Sound quality very good and reliable. Monthly cost is nothing compared to the tech involved. Would recommended to all.
Chat with a Tinkle Specialist